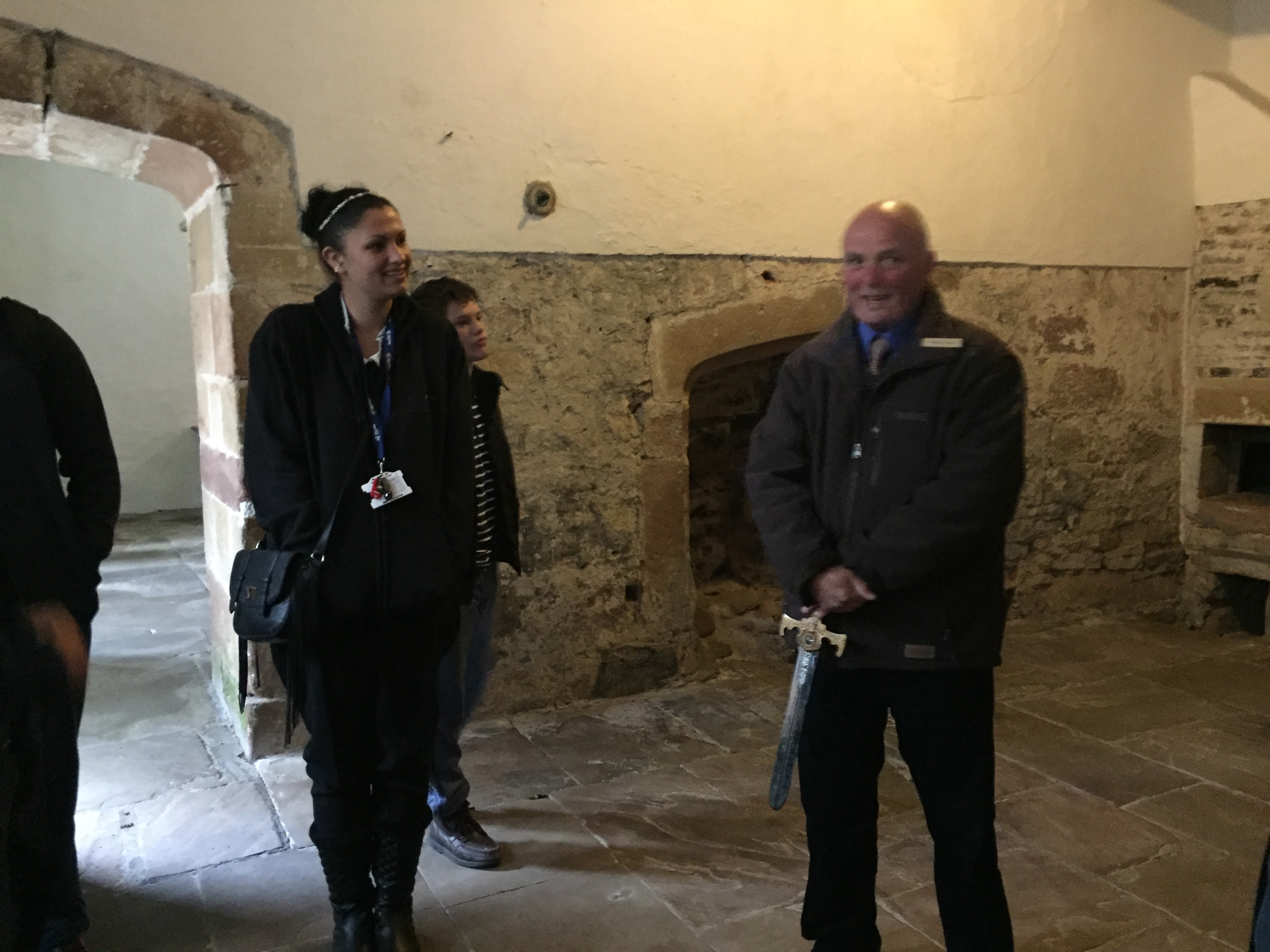 The Skipton Castle trip was a blissful experience, from the start of the trip the pupil and staff where engrossed in the facts and tidbits the tour guide 'Don' had to tell us. We were regaled with stories that were very interesting from the tale of the lady who refuse to marry the lord until he built her another castle with bigger windows to the factual information on how Tudors used toilet facilities. We even found out how the saying 'you got the wrong end of the stick' came about; from the stick with moss on that people used to wipe their bottoms.
A high light of the trip would definitely be the dungeon tour, in which our tour guide had us test our eyes and how well we coped with the dark. We all thought our eyes were brilliant until…. Don turned out the lights.  It was pitch black; no one had experienced anything like it.  We had fun and a few jokes and left in high spirits.  The students also had their pictures taken with the now extinct elk horns, and were enthralled while listening and looking for the ghost of Skipton Castle.
We had a thorough tour of the castle was excellent. Then we had lunch in one of the outer buildings, before looking around the grounds and the gift shop. On the mini bus home we enjoyed a mutual quietness due to everyone being worn out from the trip. The students on this trip behaved exceptionally well, it was a truly wonderful experience.